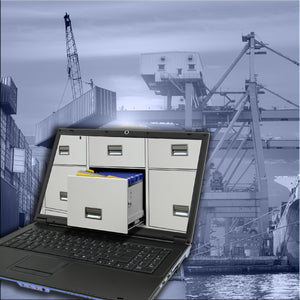 Recorded: JANUARY 13, 2021 


INSTRUCTOR:  Felice Laird, Export Strategies, LLC




Duration: 1 hour 20 minutes
2020 has been a banner year for USG Entity List additions, confusing temporary general licenses, and overall compliance headaches (migraines!).  These developments underscore the importance of recordkeeping and end-user screening, as some regulatory changes literally, happened overnight. 
US export enforcement officers are actively monitoring the Automated Export System with the intent of finding transactions which may appear to be in violation of export controls and contacting companies for transaction records.  If this happens to your company, would you be able to comply? Can you prove that your end-user screening is sufficient enough to meet government expectations?
As the use of automated systems for export documentation replaces paper records, companies are struggling with being able to retain and produce all of the records that may be required by the Export Administration Regulations, International Traffic in Arms Regulations, Foreign Assets Control Regulations, and Foreign Trade Regulations.
The following topics will be covered:
Regulatory requirements for recordkeeping for export control agencies – what do the regulations say?
What is the government recommending regarding compliance automation?
What transactions and which persons are subject to recordkeeping requirements?
How are companies coping with the inherent complexity in screening EAR and OFAC Sanctioned Parties?
Export control documents vs. general commercial records
Best practices for recordkeeping in the paperless era
Challenges of auditing electronic records
Advice for maintaining files for shipping documents, classification, and licensing determinations
Recordkeeping for reform-related reclassification decisions
Internal mini-audits of export paperwork
Challenges of dealing with freight forwarders, air couriers, and other third parties who generate documents on your company's behalf
Legal considerations: investigations, discovery, attorney-client privilege