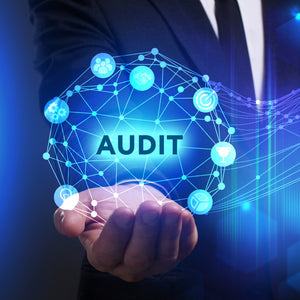 Recorded: APRIL 27, 2021 
INSTRUCTOR:  Felice Laird, Export Strategies, LLC
Duration: 1 hour 20 minutes


The U.S. Departments of State and Commerce expect regular audits as part of their compliance program guidelines - even in challenging times. Despite their sometimes negative image, export compliance audits are one of the most effective tools for improving and validating your compliance program.   A successful audit should not be about digging to see how many violations you can find, but instead, should accurately find any weaknesses in your compliance program and identify clear options for making cost-effective improvements.  Today's technologies permit on- line collaboration and secure document sharing to make a remote audit smooth and successful. There isn't a good reason to put off an audit just because it may not be possible to include a site visit in 2021 – and there are many reasons NOT to.
Webinar Outline: 
KEY TERMS: What is the Difference Between Self-Audit, Government Audit, Outside Audit, Desk Audit, and Directed Audit?
How to Review and Revise Your Audit Plans to Conduct Audits Without Site Visits
Why Should a Company Conduct an Audit?

As Ongoing Due Diligence as Part of Your Compliance Program
Requested by a Parent Company or New Owner
Requested as Part of a Merger or Acquisition
Directed by the U. S. Government
As a Key Step Before Creating or Finalizing a New Compliance Program

Review of Published Audit Guidelines
Remote Options

Internal vs. External Resources
Vetting Outside Law and Consulting Firms
How to Budget and Create a Time-table for an Audit
How to Develop an Audit Module

What are the Key Areas to be Audited?
What Methodology is Going to be Used?
Will it Involved Extensive Document Reviews?
How to Determine the Documents to Review.